The late Gothic residential building from 1519, eastern part ca. 17th century, with a small 2-story half-timbered building with hexagonal stair tower is one of the oldest preserved residential buildings in the city of Gera, which was elaborately and ecologically, with earthen building materials restored and renovated.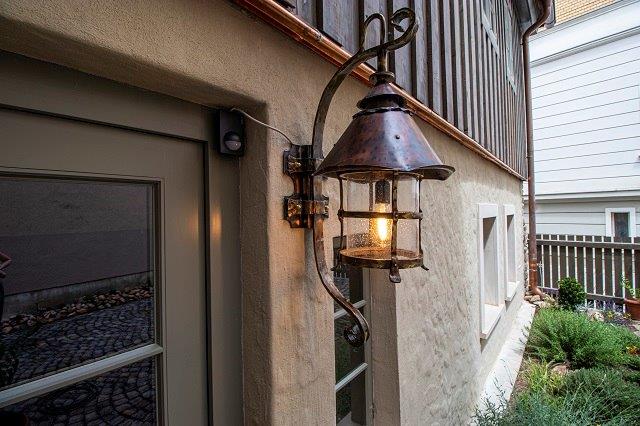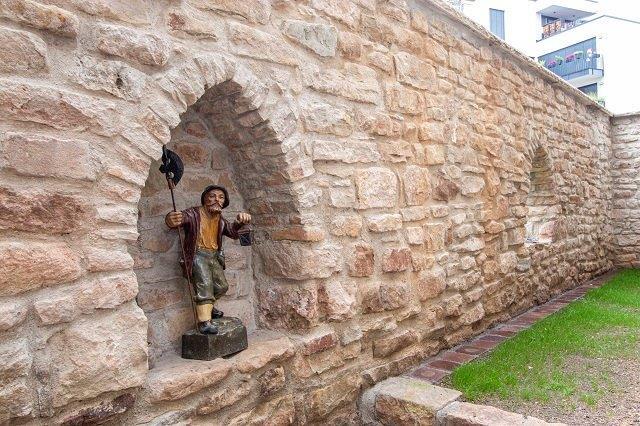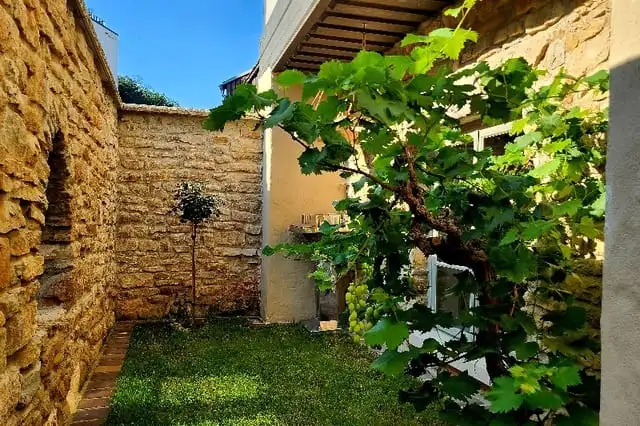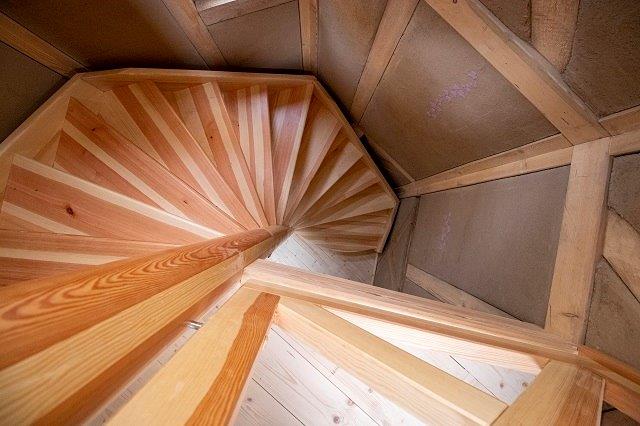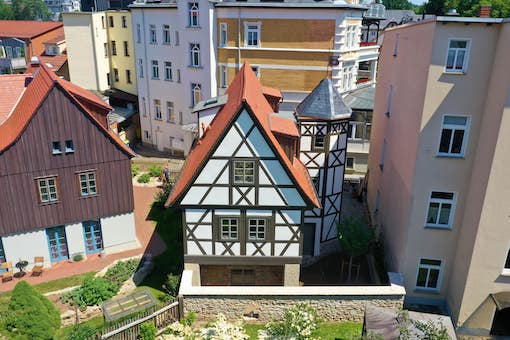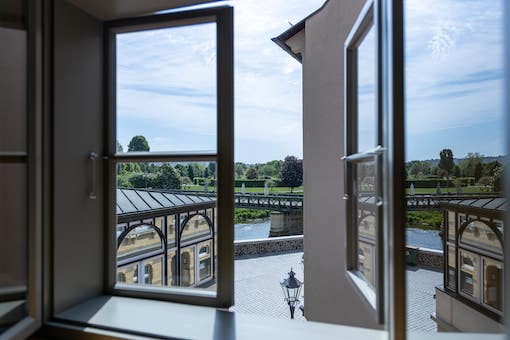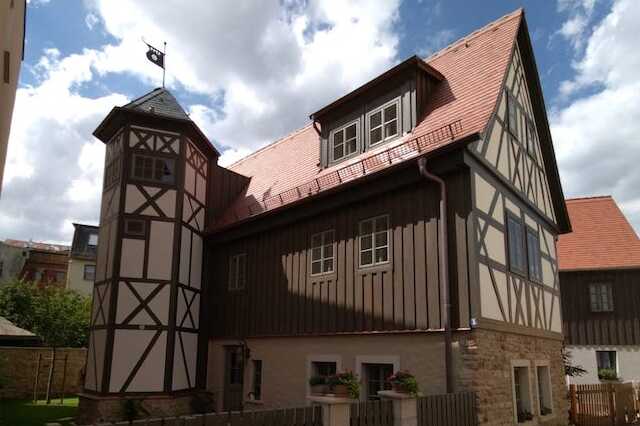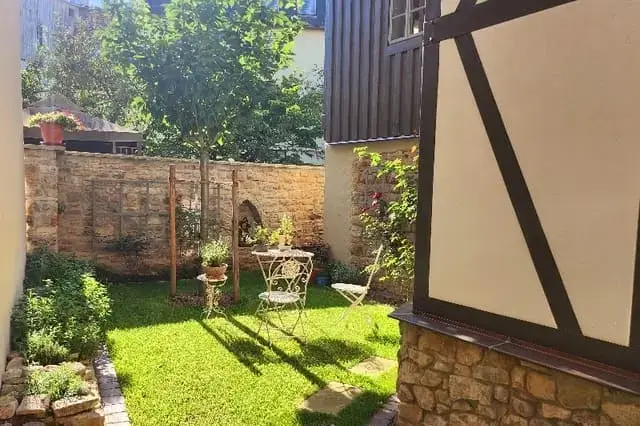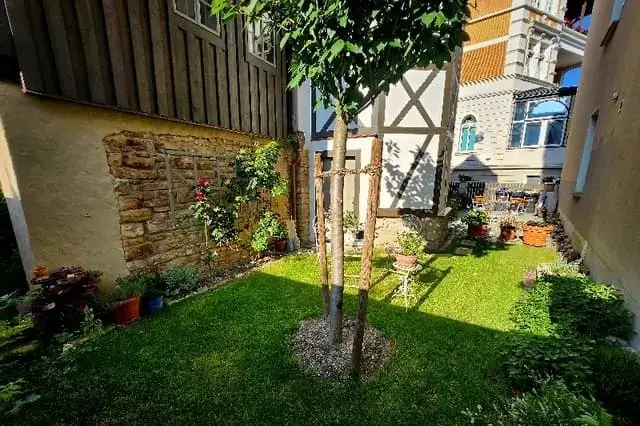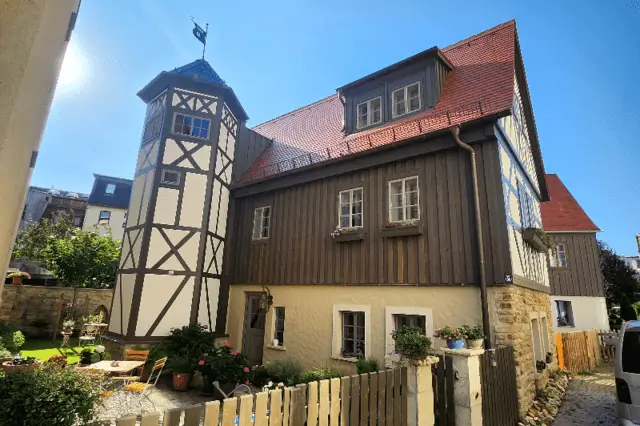 On the first floor and 1st floor there are two approx. 500 years old, elaborately renovated, plank parlor ceilings.
Furthermore, you will find on the upper floor 3 bedrooms with a total of 6 beds, a large exclusive kitchen and a vaulted cellar for individual celebrations.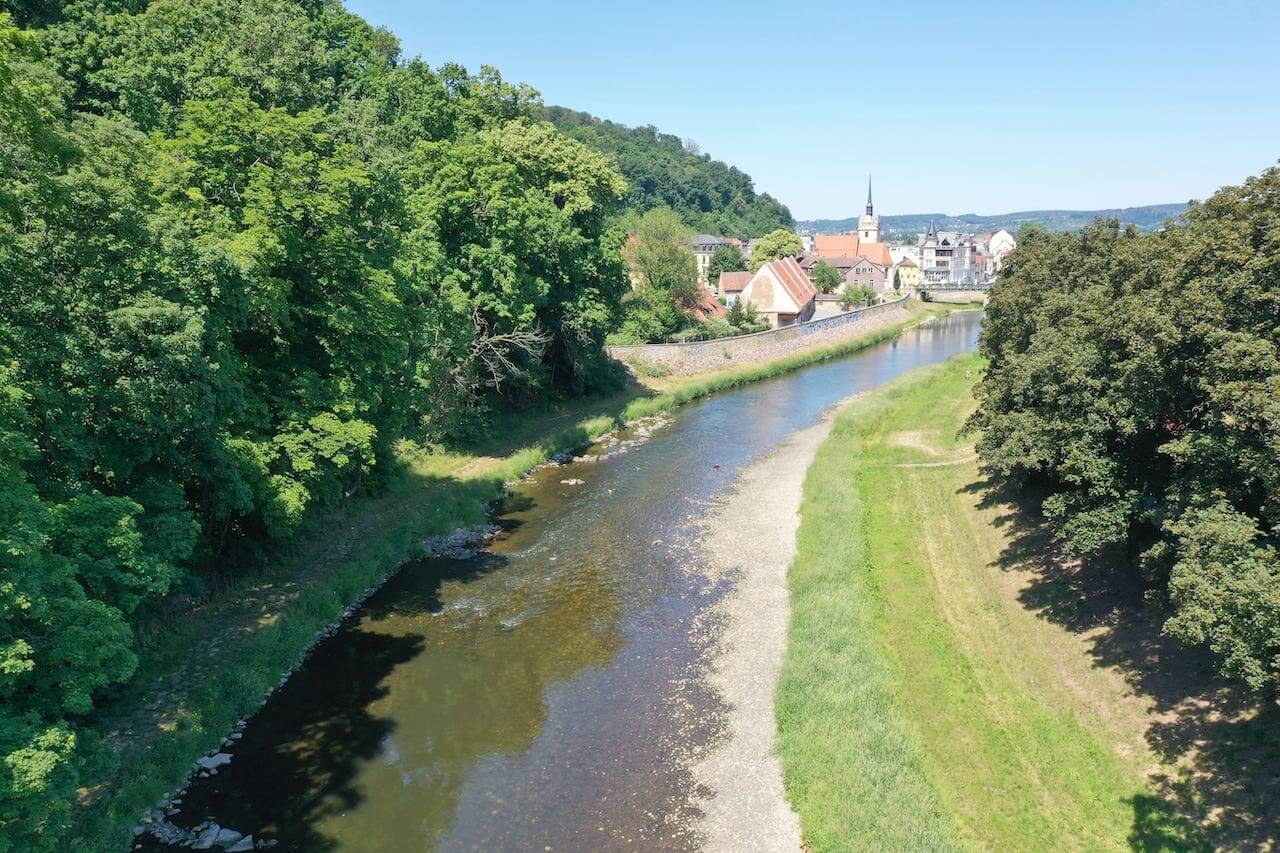 Location
The guesthouse is located in the district Untermhaus, northwest of the city center of Gera. Idyllic location on the course of the river "White Elster" directly on the city forest, below the medieval castle, which later became known as Osterstein. The village also owes its name (Untermhaus) to this location.
Surroundings
In the immediate vicinity is the Marienkapelle, built around 1193, today's Marienkirche. One of the most beautiful & oldest churches in Gera. It is decorated by a precious gothic winged altar consecrated in 1443. The birthplace of the famous painter Otto-Dix and a gallery worth seeing is also around the corner on Mohrenplatz. Directly by the house is also a large, very well-kept recreational park, which invites you to walk & linger.
Distances to :
Tennis court 10 minutes walk
streetcar 5 minutes on foot
Swimming pool 5 minutes on foot
City center 15 minutes walk
Orangery/( exhibition) 5 minutes on foot
various Restaurants 1-5 minutes on foot
shopping facilities 5 minutes on foot
directly at hiking & biking trails